Variable Recurring Payments (VRP): open banking needs flexible solutions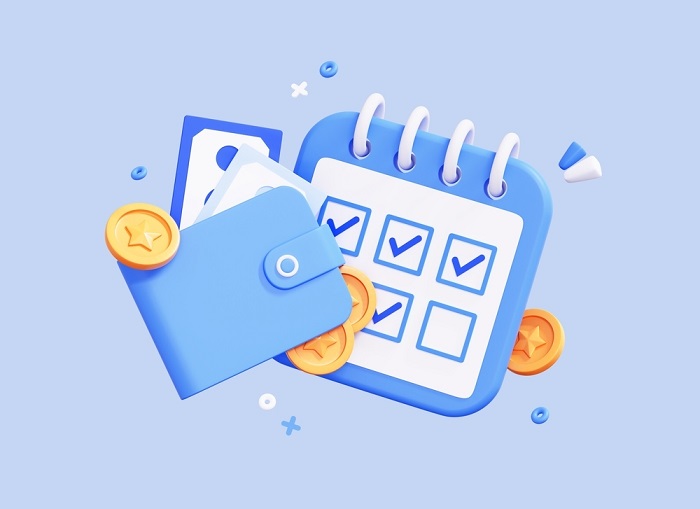 The vision that the bank takes care of all your payments is tempting. Is there a new era of smart direct debits ahead? The technological key to popularizing variable recurring payments (VRP) are tools that enable advanced management of payment data.
This article discusses:
the benefits of open banking
what is VRP
what are the limitations to recurring payments
what is sweeping
what open banking has to do with prospects for hyperpersonalization
Digitization has increased consumer expectations for more personalized and convenient products and services. Open banking technology turned out to be a groundbreaker in this respect. In short, open banking allows integrating online banking functionalities with external services, to allow managing finances using a single app interface.
According to the Retail Banker International portal, since the launch of open banking in the UK four years ago, the number of active open banking users has increased to more than 5 million per month. The year 2021 has brought a record-breaking 60% increase in the number of new customers, but 2022 promises to be even better. All thanks to the arrival of Variable Recurring Payments (VRP).
Smart sweeping thanks to VRP
For many consumers and small businesses, the best known methods of settling recurring payments are direct debit or continuous payment authority (CPA). However, each of them has its own limitations that require the user to exercise a certain amount of supervision over automated operations.
When ordering a direct debit, we must ensure that a sufficient amount of funds is available on the indicated account on the transaction execution date. The problem is that we need to determine how much money we need to ensure in the account each month. Users who do not have a scrupulous budget most often estimate this amount and round it up.
On the other hand, if you use CPA, the card limit usually resolves the inconvenience of the previous method. However, CPA increases the risk associated with providing the payment service provider with your card information. If the company does not ensure security of card data, hackers who gain access to the card can cause you considerable financial losses. Of course, this risk can be reduced, but it requires additional procedures and… it is not that convenient any more.
This is where the concept of variable recurring payments comes in handy. Unlike direct debit and CPA, VRP allows customers to securely connect authorized institutions, such as banks or operators, to a smart bank account and to make variable payments on behalf of the owner. The user uses this functionality most often via an independent application from the payment provider.
What is smart about VRP is that it relies on the expanded definition of sweeping. Until now, sweeping was allowed only within one bank, to transfer funds between accounts of one owner, e.g., from a current account to a savings account or from a current account to a loan account. VRP makes it possible to sweep, that is, transfer the necessary funds from multiple accounts belonging to one owner, in various financial institutions, not only within the one that handles the payment. This allows a VRP-enabled application to automatically transfer money from one account to another and from one bank to another, provided that it belongs to the same owner.
This option is especially useful when one of the accounts has a surplus and another has insufficient funds to make payments. Thanks to VRP, the system can automatically compensate for the missing amount to a predetermined amount, based on predefined parameters, without the need to authorize each transaction separately. VPR also allows you to avoid additional fees for using banking products.
What is the future of VRP?
VRP gives the opportunity to create very user-friendly banking solutions that would thrill both the average Joe, and a business owner. Some even argue that VRP is one of the most significant improvements introduced by open banking technology.
Current regulations limit the use of VRP to sweeping, but more possibilities are lurking behind the corner. VRP technology can be used to replace direct debits, delegating the strong customer authentication (SCA) required by the PSD2 directive and even enabling one-click online payments.
This means payment providers can develop solutions to help customers manage their finances more efficiently, and ultimately put their money to work harder. Customers will also enjoy a smoother payment experience: VRPs enable them to authenticate recurring payments with a single click, eliminating the need to re-authenticate, or reauthorize each transaction.
The era of hyper-personalization is just around the corner
Open banking enables financial institutions to accompany clients in everyday life as a trusted financial advisor. By being close to the customer when they are on vacation, during major purchases, or a visit to the gym, banks can better understand them and offer tailored products and services. Creating great customer experiences translates into real profits. It is also a path to new business models that will prove effective under fierce competition.
However, open banking is not limited to the financial sector. As more innovators enter the market, they will leverage open data to offer hyper-personalized products and services based on consumer control over their own data. However, to be ready for VPR, you need to apply the appropriate IT architecture solutions.
An example of such a solution is our proprietary Payres application that processes data flowing between the bank's core system and business applications in real time. Due to properly designed business rules, Payres can intercept additional information contained in payment messages and trigger desired actions in external systems. In this way, the bank can activate additional processes, taking the next step on the path to implementing the open banking concept.
In the data-driven banking model, there is a sea of possibilities for complementary customer services. If you want to discuss banking solutions supporting real-time data analysis, do not hesitate to contact us!
https://ccaeurope.pl/wp-content/uploads/2022/09/shutterstock_2147164875.jpg
727
1000
Jacek Nowak, CEO
https://ccaeurope.pl/wp-content/uploads/2019/12/logo_n-180x180.png
Jacek Nowak, CEO
2022-09-12 10:41:15
2022-09-22 14:52:48
Variable Recurring Payments (VRP): open banking needs flexible solutions